TEL's customers are placed across a variety of sectors, from education facilities, pharmaceutical corporations, and healthcare providers to supply digital laboratory oven technologies.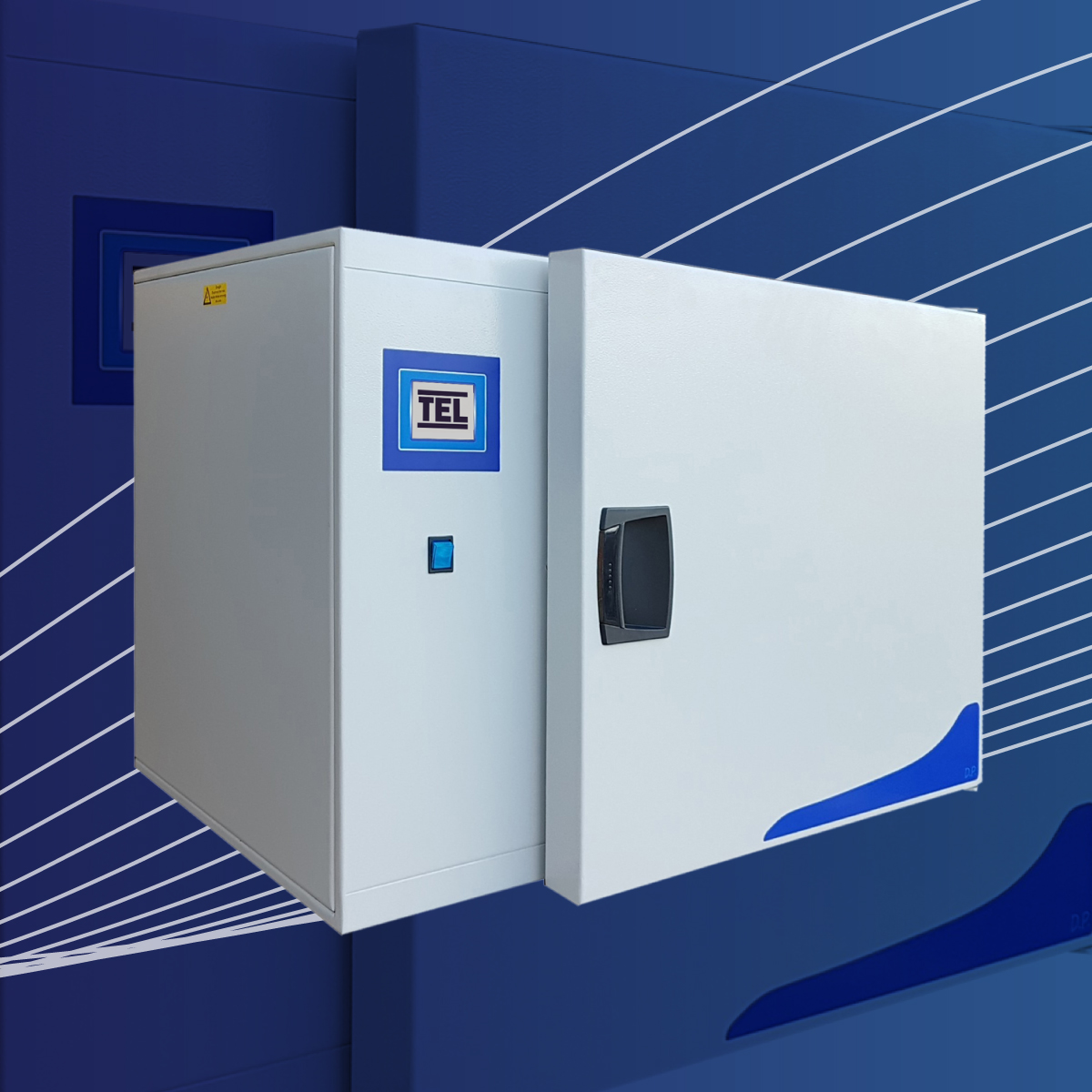 Yet despite their obvious differences, these customers have very similar objectives in mind when it comes to the projects we work on together:
Accuracy
Whether it's drying, ageing, sterilizing or softening, our customers need to be sure that our digital laboratory oven will perform exactly as needed. Offering the convenience of programmable start and stop times so you are free to work elsewhere without having to get back to the controls, these automated ovens have a temperature range of 40ºC to 250ºC and can be set to maintain a uniform temperature with a fluctuation of just +/- 0.5ºC.
Efficiency
From the conversations we have with our customers, we understand one thing more than ever – they want their laboratory equipment to work more efficiently. The TEL digital range of industrial ovens offer a range of highly efficient, reliable, cost effective units to suit most drying, warming and general laboratory applications. Our units are quick to heat and easy to use, meaning you get to work sooner, and waste less energy.
More control
TEL's range of industrial digital ovens units are fitted with a microprocessor control system with dual display of set point and actual temperature, and provide excellent temperature control – which is extremely important for customers needing to maintain uniform temperatures for prolonged periods. The units come in eight standard sizes from 30 to 200 litres but can also be built up to meet individual requirements should you need a more bespoke solution. Custom units can also be fitted with viewing windows should you need to monitor the activity within the oven.
Safety
TEL digital laboratory ovens are heated by Inconel sheathed elements which are positioned either below the chamber floor for natural convection units or fitted around the fan on the back wall of the chamber for fan assisted units. They also include a main switch with indicator and heat and overheat indicators as part of the safety overheat system. All models come with standard mains lead and appropriate plug, as well as a two-year warranty.
The oven exterior is constructed from sheet steel, finished in an easy clean powder coated white paint, whilst the interior chamber is made from either an aluminium (CLAD) or a stainless steel (SS) chamber.
All units come fitted with fixed shelf runners and removable chrome plated wire grid shelves and bespoke internal fittings are available upon request.
For more information, you can download the datasheet here, or call us on +44 (0) 1457 865 635 to discuss your project.
For exclusive access to TEL's innovative products and airflow technology news, sign up to our monthly newsletter here >